Pictured above, from left to right: Mark, Blaise, Dave, and John
In the heart of Silicon Valley, the barbershop quartet Vocal Capital has carved out a harmonious niche, entertaining audiences from local sidewalks up to the national stage.
Formed in 2018 after Dave (lead) asked his chorus buddies Blaise (bass), Mark (tenor), and John (baritone) if they would help sing "Happy Birthday" to his grandson after a concert, this foursome has been performing regularly ever since. With a wide repertoire ranging from golden oldies to catchy pop tunes, Vocal Capital has been a feature at concerts and private events, and made their national debut this year by appearing in Mark Rober's Revengineers on the Discovery Channel.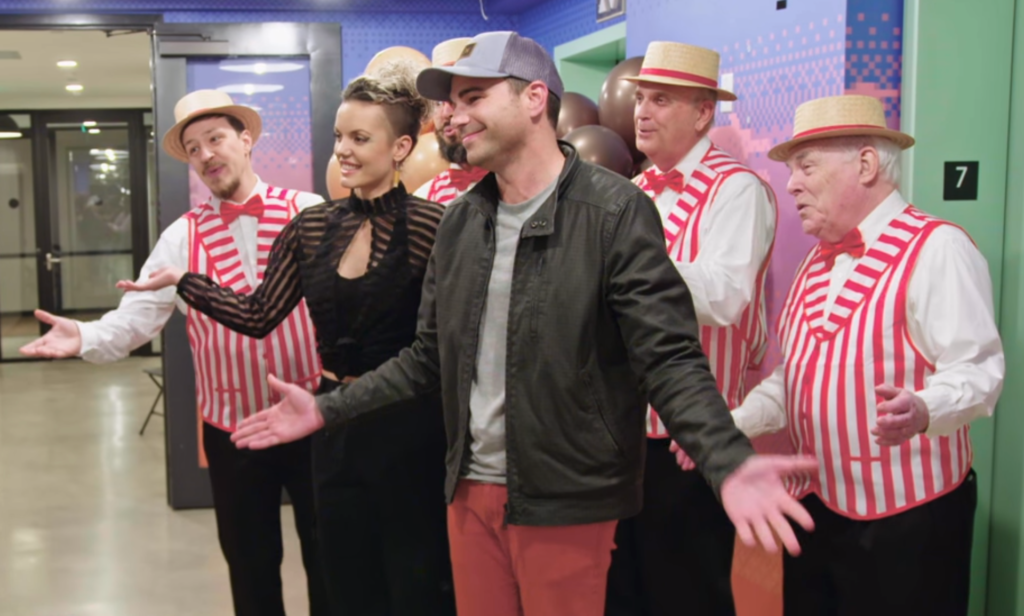 You can catch them regularly at First Friday: Los Altos, where they stroll and sing around the downtown area!